In the wake of the COVID-19 pandemic, the world entered a new era of supply chain disruptions, some of which introduced new challenges for electrical wholesalers. The U.S. Chamber of Commerce's Commercial Construction Index for the third quarter of 2021 found 93 percent of contractors faced material shortages for at least one product. While those shortages were mostly for steel, lumber, and, to a lesser extent, insulation, 17 percent of contractors said they were concerned about copper's price fluctuations, a worry shared by distributors of cable and wire.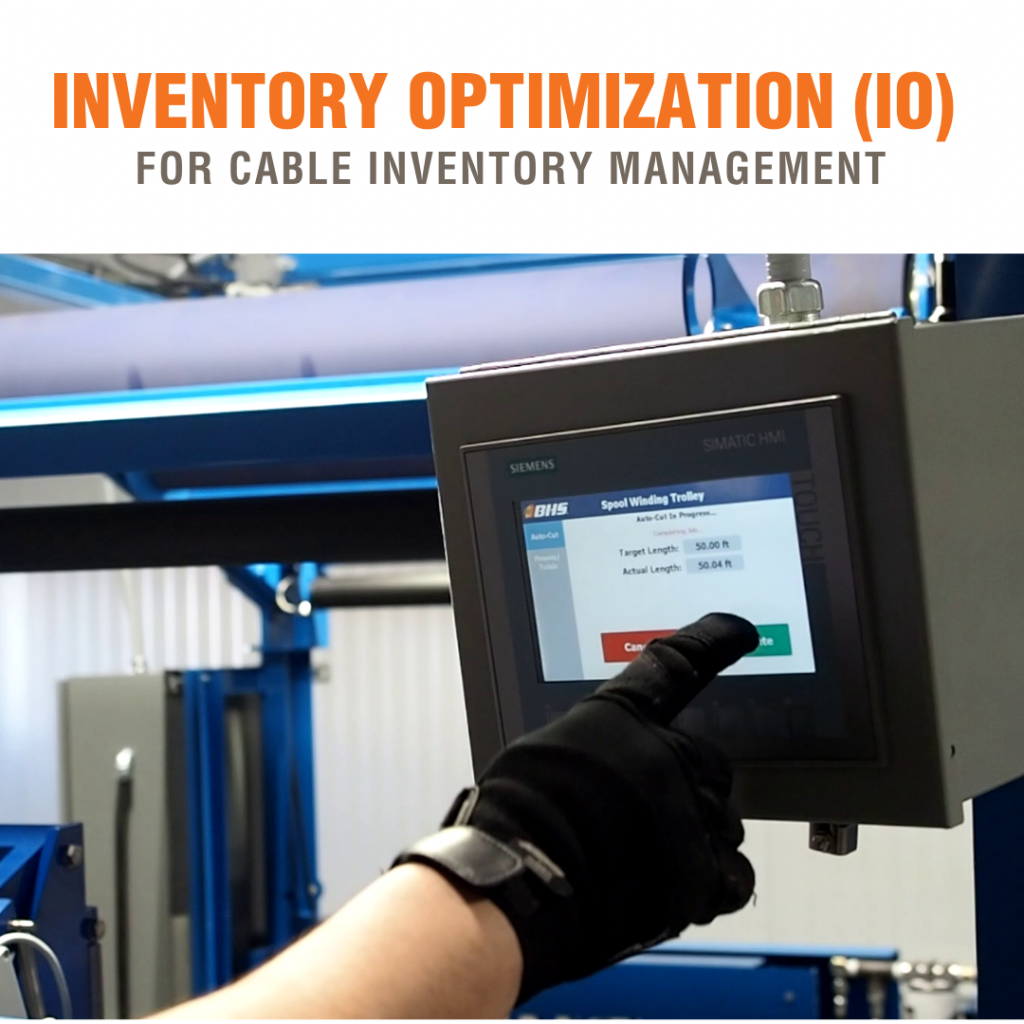 Facing this difficult operating environment, cable distributors are looking for new ways to make sure they have the right products in the right places at the right times to best serve their customers. In short, they're working on cable inventory management — and inventory optimization could be the solution they need.
What is inventory optimization?
Inventory optimization (IO) is a theory of inventory management that aims to minimize loss and maximize profits. It strikes a balance between strictly lean inventory — the just-in-time approach that keeps stock levels as low as possible — and surpluses, which add to operational outlay through higher storage costs. Surplus inventory also creates a lot of risk, as products may become obsolete, forcing distributors to sell them at a reduced price or scrap them altogether. That's why just-in-time inventory management became the driving force in the electrical industry and beyond — but it also led to a brittle supply chain, vulnerable to system shocks like the ones driven by a global pandemic.
Inventory optimization starts with demand forecasting, an estimate of how much of a given product will be needed in each local market. Advanced inventory management software is making demand forecasting a much more data-driven activity compared, using predictive analytics to identify future trends based on past customer behavior — but to get the advantages of these new tools, electrical distributors need to improve visibility.
Inventory visibility is essentially a question of data collection. Only when you know the facts on the ground can you set inventory levels that avoid wasteful surplus while avoiding local shortages. The challenge is that visibility can be prohibitively expensive, especially if you collect inventory data manually. Luckily, technology is also providing solutions that can help improve inventory visibility at a lower cost than regular counts and manual reporting.
What's the best way to track cable inventory?
Cable inventory optimization must be considered across the whole operation. In other words, you need a plan that considers the entire supply chain, from the cable manufacturing plant all the way to order delivery at the job site. Don't look at each distribution location as a silo; you need visibility across the whole system.
Of course, system-wide visibility does require local data collection. The Industrial Internet of Things (IIoT) automates this inventory tracking, providing a quick ROI by limiting manual data collection and reporting. Wire and cable distributors can obtain these advantages — and more — with an IIoT-ready cable handling solution like the Spool Winding Trolley - Industrial Internet of Things (SWT-IIoT) from BHS, Inc.
The SWT-IIoT saves time filling cut-to-length cable orders with a unique design; it's a shaftless respooling machine with an overhead rim drive. Where previous generations of shaftless respoolers required users to remove take-up reels from jack stands, the SWT-IIoT spins reels in place, with no repositioning of the take-up reel required. But from an IO perspective, the value of the SWT-IIoT lies in its automated reporting capabilities.
The SWT-IIoT integrates with the BHS IIoT Portal, where managers can pre-program orders, assigning them to particular workstations and users. It also tracks linear footage on every payout. This allows users to track inventory changes in real time. Customizable reports provide the data you need to keep inventory levels optimized and to forecast demand more accurately.
In short, IIoT inventory tracking can work with advanced data analytics to help electrical wholesalers get serious about inventory optimization, streamlining cable inventory management to prevent shortages and costly surplus alike. To learn more about cable handling equipment and IIoT solutions from BHS, contact our sales team at 1.800.BHS.9500 today.