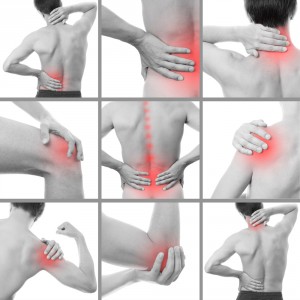 Work-related injuries are a huge concern for any company. Injuries can lead to lost work time, slowed productivity, and increased cost of business. However, these injuries and their impacts on productivity can often be prevented. According to OSHA1, work-related Musculoskeletal Disorders (MSDs) "are among the most frequently reported causes of lost or restricted work time." In 2012, the Bureau of Labor Statistics2 (BLS) reported that MSDs "accounted for 34 percent of all [workplace] injury and illness cases," stating that "Laborer and freight, stock and material movers had the highest number of MSD cases and an incidence rate of 164 per 10,000 full-time workers." The BLS also stated that in 2012, "the median days away from work" was 12 days3. MSDs can cause a significant amount of lost work time and can negatively impact productivity in the long-term. Material handling personnel are especially susceptible to MSDs because of the physical nature of their work – lifting, bending, pulling, etc. Ergonomic products are an excellent way to prevent MSDs and prevent lost productivity, and they are specifically recommended by OSHA4.
Ergonomic products, like lift tables, are integral when determining an internal process for protecting warehouse personnel health and safety. Ergonomically sound equipment provides a safe and efficient workspace; however, finding sturdy, long-lasting equipment can be challenging. For 35 years, BHS has been designing and engineering powerful yet durable equipment for the lift truck battery-changing process and is now implementing these principles in a line of warehouse equipment which includes lift tables. BHS has thoroughly investigated the lift table industry to determine areas of improvement and is proud to introduce our line of lift tables that will help you reach new heights with comfort and ease. The BHS Lift Table stands out in the industry by featuring a low-maintenance design using non-proprietary components, allowing for easy replacement, as well as easily replaceable table tops for application adjustments. BHS Lift tables are designed for longevity to make sure that users can maximize ergonomic gain.
Your employees are your greatest asset, and their health and safety must remain a top priority. BHS invests time and research to continually provide solutions that safeguard your investments. Click here to find the right BHS Lift Table for your ergonomic needs.
---
1 "Prevention of Musculoskeletal Disorders in the Workplace" ‹https://www.osha.gov/SLTC/ergonomics/›
2 Nonfatal Occupational Injuries and Illnesses Requiring Days Away from Work, 2012" Published November 26, 2013. ‹http://www.bls.gov/news.release/osh2.nr0.htm›
3 Ibid.
4 "Solutions to Control Hazards" ‹https://www.osha.gov/SLTC/ergonomics/controlhazards.html›